Whether we like to admit it or not, business tips can be applied to "real life." We can incorporate information that helps us do our day to day job better. In turn, those tips often hold great advantages when applied to our non-job life.
Today, I'm going to write about Rolling Wave Planning.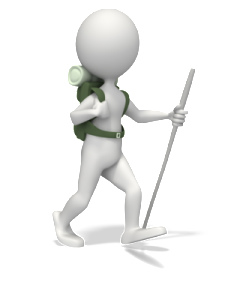 This is a term used in project management. It is a form of Progressive Elaboration. I wrote about Progressive Elaboration in an earlier post. (You can read it here for reference.)
Rolling Wave Planning is just a plan of attack on a larger task where you work on the information you have now. As you receive more information, you can continue to do more work on the task.
For example, say you have a task of organizing a conference. You know you do not have all the information to fully plan the conference now.
So should you wait? Heck no!