Are you waiting for one more tweak, one more revision, one more idea to incorporate? Are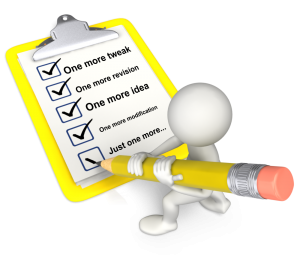 you waiting for everything to be just perfect? If we keep waiting for perfection we will never release our project into the world. And are you actually using perfection as an excuse to never release your project? The world needs your content, so get used to good enough and release it!
Watch my short video for more on this… and leave a comment below if you've been waiting for perfection, or are a convert to good enough!

WANT TO USE THIS ARTICLE IN YOUR NEWSLETTER OR WEBSITE?
Just include this complete statement with the content: A. Lynn Jesus, CEO and Purpose Expert with Thriveology, is dedicated to helping people discover their purpose and live life on their terms. Are you ready to get started? Stop going through the motions and find your Why with her FREE guidebook The Life (and Sometimes Coma) of Why.