As we wrap up 2014, where are you?
Are you feeling exhausted? Are you dreading the upcoming holi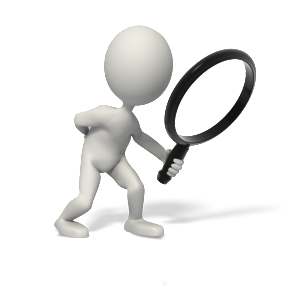 days?
Are you feverishly making big plans for 2015?
Are you trying to cram in final goal achieving before the New Year?
Are you feeling lucky just to get out of bed?
Often we have met some goals, didn't meet other goals, and even changed some goals. Know that wherever you are – it is ok.
That's right – it is ok.
Chances are if you have been in a holding pattern you are in needed downtime. Take the downtime. I don't think enough thought is given to downtime.
I see people push and push to keep moving, but they aren't sure where the heck they are going! I am not convinced that just any movement is necessarily helpful. I think pausing for some downtime is healthy.
This downtime allows for reflection. And reflection will make sure you are still honed in on the right goals for you!
Hopefully as the year progressed you learned along the way. This learning can affect goals. Taking periodic downtime enables you to consider goals and maybe even reconsider goals.
If you fell off the horse charging toward some of your goals, know that you can always get back on. But when you begin that new charge make sure you are heading in the right direction!
Tips for taking downtime:
If you feel like you are beating your head against a very hard wall – know that you are! And you are not getting anywhere. So stop!
Know that it is ok to take a step back. When you are feeling emotions like frustration, defeat and confusion that is often a great sign that you need to take a moment and make sure you are still headed toward the right goal(s) for you!
Honor the downtime. It is not an excuse to do nothing, but reviewing where you are, where you want to go and the best path to get there IS action. If you find yourself sleeping all day or watching tv endlessly – then you aren't in productive downtime review. You are in avoidance. And that is different!
Your path to goals will change because you are constantly learning. Adjustment should be welcomed. This means you are integrating new knowledge. And that is a great thing!
PLEASE KNOW: If you are feeling really stuck help is on the way! I am releasing a program in January 2015 that will help you get unstuck and moving forward. If you would like to be kept up to date, please visit GPS For Life and sign up for updates!
WANT TO USE THIS ARTICLE IN YOUR NEWSLETTER OR WEBSITE?
Just include this complete statement with the content: A. Lynn Jesus, CEO and Purpose Expert with Thriveology, is dedicated to helping people discover their purpose and live life on their terms. Are you ready to get started? Stop going through the motions and find your Why with her FREE guidebook The Life (and Sometimes Coma) of Why.