how do i ask a girl if we are dating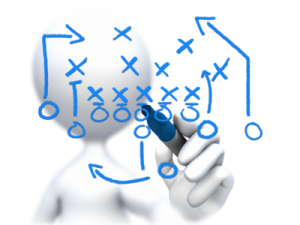 There's never enough time to do it right the first time, but always time to go back and do it again.
how much does clomid cost insurance This is an adage often said in project management. And it is sadly true.
Ideas are catalysts. And catalysts often breed excitement. People want to get going on the new venture or idea. This often happens at the cost of planning.
Taking the appropriate time to plan allows adequate research to ensure the venture pencils out. This is the time where important questions can be answered. Questions such as:
Are there enough team members to conduct work on this?
Is there enough budget?
Are there any upcoming things that may affect progress on the venture (such as pending legislation)?
What are the potential risks?
What are the potential benefits?
Does the team possess all the necessary skills to execute on the venture or will training or hiring need to happen?
Planning is essential. Once action begins on a project, meaning actual work by team members on the venture is started, costs go up exponentially. Planning provides the opportunity to gut check and see if the venture should proceed PRIOR to entering the phase where the majority of money is spent. It is always cheaper to make decisions during planning than during the execution of the venture.
Planning is a time to look at the bigger picture. This gives great perspective on the long term progress and reward of the venture. Are there risks to be considered? Are there additional benefits to be capitalized upon? Is there better timing for the project?
Planning can be the difference between a higher return and a higher loss. Contingency plans can be developed during planning. Taking a proactive approach is much better than being reactive. When we are reactive, stress from an impending situation places blinders on our outlook. Time is of the essence and a corrective stance must be created ASAP. Options are less likely to be weighed. The focus is on getting the fix in place rather than the best way to fix a situation.
Planning also ensures that the appropriate people are readied to work on the venture. Again, a proactive approach is better than a reactive approach. If needed skills are not present, perhaps a training plan can be put in place. In reactive mode, outside consultants usually need to be hired in a hurry. This lowers the ability to be able to negotiate better rates.
If you are leading the venture, know that it can be difficult to keep your team(s) calm during planning. They usually want to do, not plan. But teams should be actively involved in planning the venture. This guarantees a more rounded viewpoint of what the venture will need.
There is no venture too small to need planning. Even something seemingly benign as dinner must have planning. You need to know how many people will be there so you cook enough food. You need to know what people eat to create the perfect dish. You need to know what you are cooking ahead of time to know that you have all the necessary ingredients. You need to know people's schedule to know when to start cooking.
Larger initiatives need planning too! If you are executing a project on behalf of someone, they want to know that their funds and assets are being used to the best of their ability. If you are paying for the project, you want to know that your money is being spent wisely. This all happens through adequate planning.
Now I say adequate planning because there is such a thing called "analysis paralysis." This is where a team can get stuck in planning and never get to executing on the project. Each project is different. Each project will take a different level of planning. You will require less planning for a meal you make frequently than a meal using a brand new recipe you've never made before. You will need to be the judge on the amount of planning required. But never skip planning!
Set yourself up for success. Plan accordingly and then proceed!
WANT TO USE THIS ARTICLE IN YOUR NEWSLETTER OR WEBSITE?
Just include this complete statement with the content: A. Lynn Jesus, CEO and Purpose Expert with Thriveology, is dedicated to helping people discover their purpose and live life on their terms. Are you ready to get started? Stop going through the motions and find your Why with her FREE guidebook The Life (and Sometimes Coma) of Why.