http://pukiboo.hu/35743-dte97160-dating-sites-in-kenya.html I have really been enjoying Brendon Burchard's video series (you can catch them here or subscribe to his The Charged Life free podcast here). These are short snippets that are jam packed with ideas to make you think, reflect and ponder.
In one of Brendon's latest videos he points out that maybe your busy work, isn't your life's work. That really caught me.
http://marilenamacaluso.it/52227-dte56180-free-dating-sites-in-dubai.html I know I shared recently that I had discovered how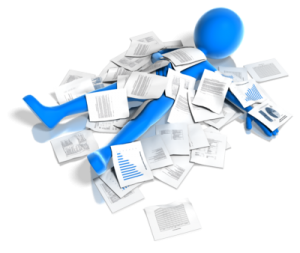 much busy work I allowed to fill up my hours. I only discovered this when I decided to get a personal life and stop hiding behind my work. Busy work takes up time. We all have the same 24 hours in the day. I found I transitioned to spending time on my personal life at the 'cost' of the busy work. And you know what? It was actually very freeing. My productivity did not go down. My audience did not scamper away with me not being connected online 10 hours a day. My ideas kept coming. My inspiration increased.
Now I am not saying this wasn't all an adjustment. It was. I feared spending too much time as down time, spending it with my loved ones. My fear was for naught. I have been able to develop a wonderful relationship, and still work on my business. It all fits… in those same 24 hours.
I also believe it is always an adjustment. Sometimes my personal life needs me more and sometimes my business needs me more. This will be an ongoing dynamic.
I encourage you to take a moment and really reflect. Is your busy work really your life's work? Is your time in the Facebook rabbit hole your life's work? Is your constant blog reading your life's work? Is your constant planning your life's work? Is arranging your email your life's work? Is your development of system after system to 'help' with workload your life's work?
It is so easy to get caught up in the cyclone of work that we begin to believe that this whirlwind is the actual work. And frankly, it's not.
My real work is speaking to people. My life's work is training folks to help make their everyday life better. My life's work is reaching out to encourage people to live aligned to their purpose. My life's work is helping people discover that purpose.
This is the meat and potatoes of my life's work. The rest is just the appetizer that never fully satisfies the palate.
Now I am not saying that social media isn't important, or that email isn't important, or that reading blogs to expand knowledge is not important. It definitely is. But it is actually a small part. The rest of the time we spend on it tends to be the fluff and distraction that devours the hours in our day.
I still catch myself in busy work from time to time. But now I have a different perspective. The more busy work I do, the less time I have for my life's work. And that robs not only me, but the folks I can help. And that happening is definitely NOT my life's work!
WANT TO USE THIS ARTICLE IN YOUR NEWSLETTER OR WEBSITE?
Just include this complete statement with the content: A. Lynn Jesus, CEO and Purpose Expert with Thriveology, is dedicated to helping people discover their purpose and live life on their terms.