gabapentin 300 mg for dogs side effects So I tried a wee bit of an experiment. Actually, not so much a formal experiment. I just decided to unplug for a couple weeks.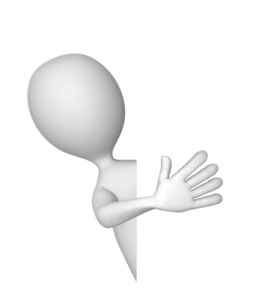 Friedrichshain I stepped away from regular posting – on all platforms (Instagram, Twitter, Google+, etc.). I didn't release blog posts on my usual twice per week schedule. I didn't update my business page on Facebook. I only monitored my emails for "must handle" items and took important meetings.
Why, you might ask?
Because I saw an imbalance that was wearing me down. I have honed being quite busy at work. I mean I was great at it! I filled many hours a day sitting in front of my computer, just knowing that all those hours were creating something.
Was I wrong? Well no.
I know the work I put into my business will (and does) pay off. But what I noticed was that my life was becoming a wheel with one really fat spoke and a few other dwindling spokes. Eventually the wheel would break from the imbalance.
So I decided to spend some time in other areas. I spent more time outside, I developed a personal life, and I took a long hard look at what was actually work in front of my computer and what was making me feel like I was working.
I learned a couple of fascinating things.
I learned that I was doing more busy work than should have been done. Is this inherently bad? Maybe not, but for me I realized that it was really diminishing my return of time vs. the benefit to my life and business. When I honestly looked at my daily activities I realized that hours evaporated and I really did not see a return from that time.
The biggest lesson I learned was that I was hiding. I was hiding behind 'work' and neglecting other aspects of my life. I was telling myself a 'story' that I couldn't do things, or couldn't be places, because I was working. In reality I was not opening myself up to other experiences and opportunities because I was nestled comfortably in the safe haven of work.
Here is another thing I learned. We are often told in the online world that you must be consistent day in and day out with posting, connecting and reaching out online. And I do agree with this, especially if you are just starting out. You must develop a presence. But when I checked back in after my absence I realized that my audience was still there…. patiently waiting for me. In fact, my base had actually grown in my absence. Now granted – I wasn't away for an extended period of time where folks wondered if I'd ever post anything again, but I was definitely quiet. This was a good validation that my content is relevant. It is still finding its way to new folks and my current audience was still there to consume any new material.
Is there a moral to my tale?
I know for me that I received a much richer return spending time with people in my life (something I was not doing because it took me away from 'work') than I was being busy in front of my computer.
I know for me that I was inspired and recharged knowing that my audience was not only still there, but still growing.
I know for me that when I gave my attention to more 'mission critical' business tasks I reaped higher rewards. I concentrated my time to higher return opportunities – booking 4 trainings and a speaking gig, and developing a lucrative partnership for the consulting area of my business.
I know for me that I can unplug and it's ok. I am not neglecting my business, but honoring other essential areas of my life.
I know for me that my life has more balance. And that alone has brought many good things into my life. My physical activity is up, my emotions are more balanced, I am happier at a deeper level, and I have a deeper support system so I don't have to (foolishly… and unnecessarily) go it all alone as a martyr.
I find many morals to be had from my tale. Luckily I didn't wait until my wheel did break to evaluate where I was spending my time. I encourage you to take stock in where you are. Be open to really honestly looking at where your time is going and if that time is better spent elsewhere. And don't be afraid to step away from work. Life continues on no matter what – so why not make it the best life you can!
WANT TO USE THIS ARTICLE IN YOUR NEWSLETTER OR WEBSITE?
Just include this complete statement with the content: A. Lynn Jesus, CEO and Purpose Expert with Thriveology, is dedicated to helping people discover their purpose and live life on their terms. Are you ready to get started? Stop going through the motions and find your Why with her FREE guidebook The Life (and Sometimes Coma) of Why.