http://fiduciarydutiesblog.com/2011/08/30/paul-ronald-vs-bank-of-america-court-closes-door-on-another-exotic-theory-of-mortgage-liability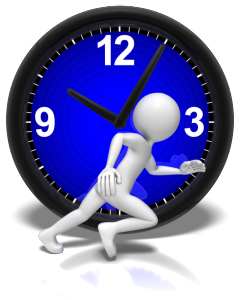 What do you think of when you hear the word season?
connubial Usually it is Fall, Winter, Spring or Summer. Or it may be coloring for makeup and clothing. I'm a Winter. It may also be which sports are playing at whichever month of the year it happens to be. Or it may be a current lineup of plays for a theatre.
In this post I will be talking about another aspect of season. I have been hearing this perspective over and over lately – so I figured I really should pay attention! There's a reason I am seeing it again and again.
Last week I wrote about how there is a Universal law where things ebb and flow. We all have high times and lower times, times of triumph and times of struggle. Let's add to that idea with seasons.
Seasons mark a phase. It can be a division, a lump of time. It relates to a span of something.
Have you heard the phrase: Season of life?
Are you starting a family? Are you getting an empty nest? Are you wrapping up a corporate career? Are you starting a business? Are you getting married? Are you launching your life anew? Are you stepping into a new perspective through personal development and study?
Know that if you are in an ebb phase that is a season of your life. It had a beginning and it will have an end. These seasons WILL happen. I have never met anyone that has not gone through less than stellar times. These seasons happen to everyone.
So since seasons are a phase, it is just a matter of time before a new season of higher times follows.
This is fact.
Thinking of phases as seasons has an interesting psychological impact.
It can be easy to get lost in overwhelm and sadness in those down times, especially if those down times are particularly low. The wall to climb out of it can seem insurmountable. This perpetuates staying in that down time.
Now think of that down time as a season. It is temporary. The next season WILL follow. Has Summer never followed Spring?
If you think of life as a collection of seasons, it is easier to move through all your phases.
Myself, I was in a restarting season not too long ago. I left my job, my marriage, and I struck out on my own for the first time in about 10 years. It was an ebb phase for me. There was sadness, frustration, and fear. Now I am in a (re)blossoming phase. My business is building, I have a wonderful new relationship and I am energized! There is excitement, fulfillment and opportunity.
I wasn't stuck in my ebb phase forever. That season came and went. And what is more, by taking what I learned in that phase I can use this new knowledge to sustain my next season. By really looking internally and learning from our seasons, those lower seasons will pass more and more quickly. Will they still come? Yes, there is no avoiding it! But I see it as more fuel to fire and prolong my up seasons.
So what about you? What season are you in?
WANT TO USE THIS ARTICLE IN YOUR NEWSLETTER OR WEBSITE?
Just include this complete statement with the content: A. Lynn Jesus, CEO and Purpose Expert with Thriveology, is dedicated to helping people discover their purpose and live life on their terms. Are you ready to get started? Stop going through the motions and find your Why with her FREE guidebook The Life (and Sometimes Coma) of Why.