Have you taken some time to view where you are in attaining your 2014 goals?
Have you reviewed your goals? Do they still fit?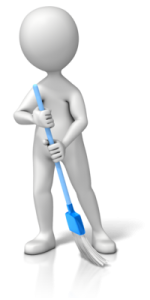 We are closing in on completion of the first quarter of 2014. The first quarter of the year is usually filled with such excitement for the new year, high motivation on achieving the goals set in January, and overall excitement for the clean or new slate a new year brings.
All too often I see people working away on their goals. Momentum has slowed, but they throttle their frustration and keep their head down toiling away at tasks.
Buy antabuse online australia, How to order antabuse online
Not at all!
But there comes a time when review is needed. Review of the work done, of the work to do and of the work itself.
Review of work done. Take a moment and look back over your progress to date. Are you on track? Are you on schedule to meet the goals you set out? And an often overlooked, yet SO important task is to look at the work you have done and see if there is room to modify and/or improve how you are working.
Are you getting more done in the afternoon, but always stop to take your daily walk in the afternoon? Then perhaps switching your walk to the morning and leaving more time in your highly productive afternoon window is worth a try.
Review of work to do. Once you look at what has been accomplished, it's a good idea to look at what is ahead. If things are on schedule, then nothing may need to be tweaked. But don't be afraid of altering the work yet to be done.
You have been learning along the way – so naturally you will find different ways to accomplish tasks. Apply your new knowledge to ensure that work to be done is done in a manner that keeps your goals on target.
Review of the work itself. Goals are dynamic – constantly in flux. They have a life of their own and must be cultivated and adjusted where needed. It is very important to ensure you are spending time working on things that propel you forward. I know there is a school of thought out there that advocates changing the path to a goal, but never changing the goal. My rebel chick of personal development is coming out here. I say review it all and make modifications to everything to ensure you are aligned with what you want.
Perhaps you had a goal to learn Pilates and attend sessions twice a week. Then while at Pilates class you are introduced to Yoga and you discover you really like Yoga – even more than Pilates. I believe it is ok to alter your goal and begin going to Yoga rather than Pilates. It makes no sense to continue working on a goal just because you set it 3 months ago. You have learned new things and naturally this new knowledge should be integrated into where you are now.
Of course be careful you are not modifying goals to take the easy way out. If that is the case – you will quit and never reach the goal anyway. That may sound harsh, but review should not become an opportunity for an excuse!
Reviews should not be a "nice to have".
They are required in attaining goals. Reviews help to keep your eye on not only on the prize – but the right prize! Make sure you are working on goals that still matter to you. Don't feel guilty about switching it up. Time is precious and should be spent on goals that light that spark and make you feel alive every day!
So go ahead! Take some time for Spring cleaning!