Are you working on several goals at once?
Are you trying to achieve multiple outcomes?
Are you wondering where your hard work is going?
Are you wondering where the results are?
It is not uncommon to have multiple goals. It is, however, common to perhaps have too many goals at once. That statement may raise some eyebrows. And don't get me wrong – goals are good. In fact goals are GREAT! But if you have too many goals you very well may be spreading your energy too thin and results are dissipating. (You should really only be working on 3-5 big goals at a time. Save the others and they will enter the picture once another goal is completed.)
Where to buy antabuse online, Can i buy antabuse online
What should possess the most urgency? What is longing for more of your attention? What project are you working on that will advance you closer to your purpose?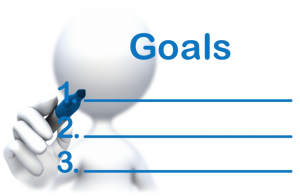 For example, perhaps Suzy wants to write a book, start a video series, and learn how to use video editing software. If she dabbles in all three of these areas, she will most likely make very little progress in any of them.
In order to drive her goals forward, she needs to prioritize her goals. What does she want first? What goal will push her closer to her overall objective?
Suzy must ask herself WHAT her priority is. In this case let's say that Suzy really, really wants to do a video series. So now she can prioritize WHERE she allots her time. She will spend more time at first learning the video editing software, then the next place for her effort will be in planning the video series and then lastly, she can spend a little bit of time on her book, if there is time left over.
Every goal does not involve equal time. That is a quick way to get nowhere fast! I find people want to give the exact same effort on everything. Priority must be established. Some goals will necessitate more dedication and work at times than others. As you complete the goals then there is more time to allot to another goal.
Since her priority is really wanting to get the video series up and running, that should get the majority of her attention. If she spreads her time equally among all the goals chances are much higher that she will begin to become disengaged from her book writing, and in turn even become to dislike that work. That is because she really wants another goal first. She can still work on her book, but her focus should be on her more desired goal. Then once that goal is completed she will be able to have more focus on the book – and will enjoy it more because her attention is not drawn elsewhere.
Here are some steps for prioritizing:
First – GET YOUR GOALS IN WRITING!!!! You will not be able to prioritize anything if you keep everything in your head. It is too nebulous and difficult to prioritize. It is also too easy to get distracted if everything is in your head. Having it in black and write helps to focus.
Review your purpose statement (yes – you should hopefully have one!). This is to make sure you stay on track. It is very easy to get distracted with activity that is fun, but doesn't really move us toward our goals. These fun activities cloud our brain because when we think of them we think of having fun and we are less likely to move them down the priority list.
Rank your goals. Which goal moves you further to aligning with your desires/purpose/passion? And yes, you must choose! You cannot say "all of them" and leave it at that! Hopefully all of your goals move you forward, but which ones are the most important at this time? Which ones require more of your attention to complete? Now you have your WHAT prioritized.
Then look at the higher ranked goal and start breaking that down in to smaller actionable steps. If it is to learn video editing, then actions steps could be shoot footage to edit, find music to edit in to clip, watch video lessons on system, create a 5 minute clip, etc. If it is writing a book action steps could be write introduction, research publishing options, find an editor, etc.
Be flexible enough to allow your goals to shift. Perhaps Suzy meets a publisher who is really excited about her idea and her book begins to take precedence over her video series. Then she can modify her goal priorities and shift where she spends more of her time.
Nothing is set in stone, but if you do not prioritize your goals the rate of being "busy" without any real results is much higher. And time will evaporate into the ether wondering what action step to do next.
Prioritizing adds a structure to your work that delivers results. So give it a try!
WANT TO USE THIS ARTICLE IN YOUR NEWSLETTER OR WEBSITE?
Just include this complete statement with the content: A. Lynn Jesus, CEO and Purpose Expert with Thriveology, is dedicated to helping people discover their purpose and live life on their terms. Are you ready to get started? Stop going through the motions and find your Why with her FREE guidebook The Life (and Sometimes Coma) of Why.